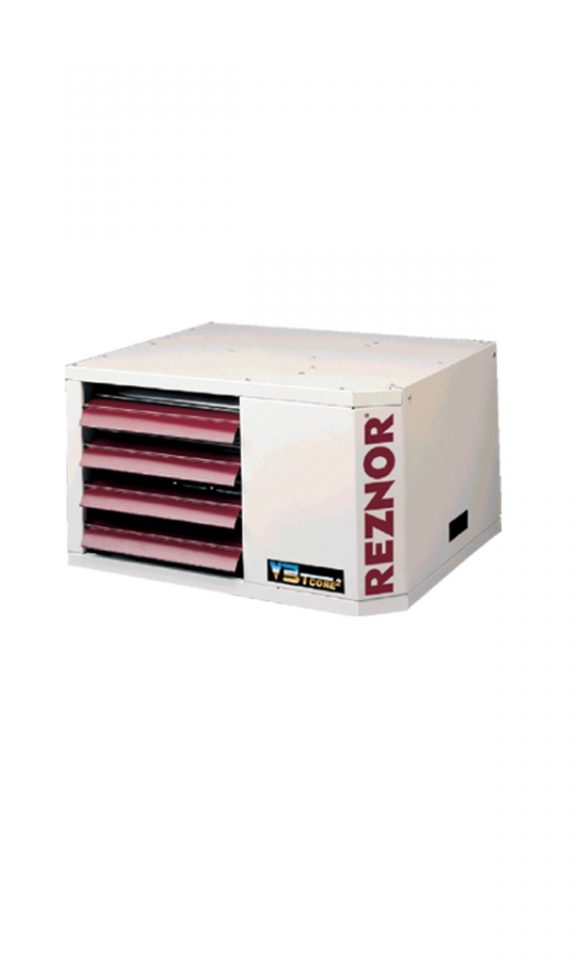 Reznor UDAP
Reznor's V3 Series UDAP high efficiency heaters are excellent for space heating applications.
These gas-fired unit heaters are power vented in order to eliminate heat losses up the flue pipe. Power vented models have a higher initial cost than similar "gravity" vented models, but will save money on fuel costs. UDAP heaters are designed for 82-83% thermal efficiency often meeting utility company thresholds for rebate incentives.
All Reznor V3 series heaters are CSA Design Certified, and have a refreshing appearance with a glossy white cabinet finish.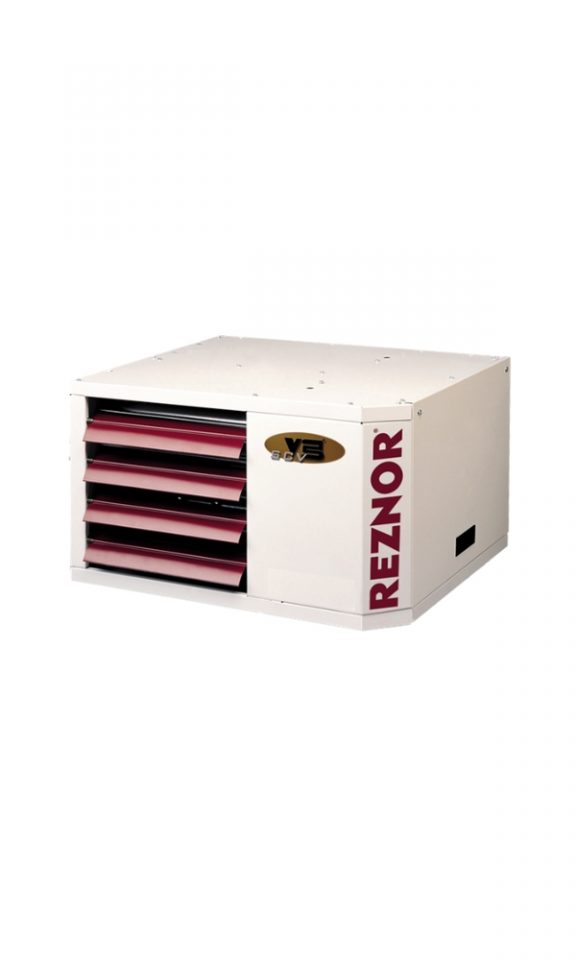 Reznor UDAS
Reznor's V3 Series UDAS gas-fired separated combustion unit heaters are available in 14 sizes ranging from 30,000 to 400,000 BTUH gas input (Sizes 30-125 are approved for residential application). Model UDAS heaters are designed for 82-83% thermal efficiency and are approved for installation in the United States and Canada by the Canadian Standards Association (CSA).
The first ever separated combustion system in the commercial/industrial heating industry was introduced on a Reznor heater in the 1960's, and that proven technology is continued in this new separated combustion product. Model UDAS separated combustion units require installation of a specially designed combustion air/vent system including the unique concentric adapter box that allows for only one building penetration for both the vent and combustion air.