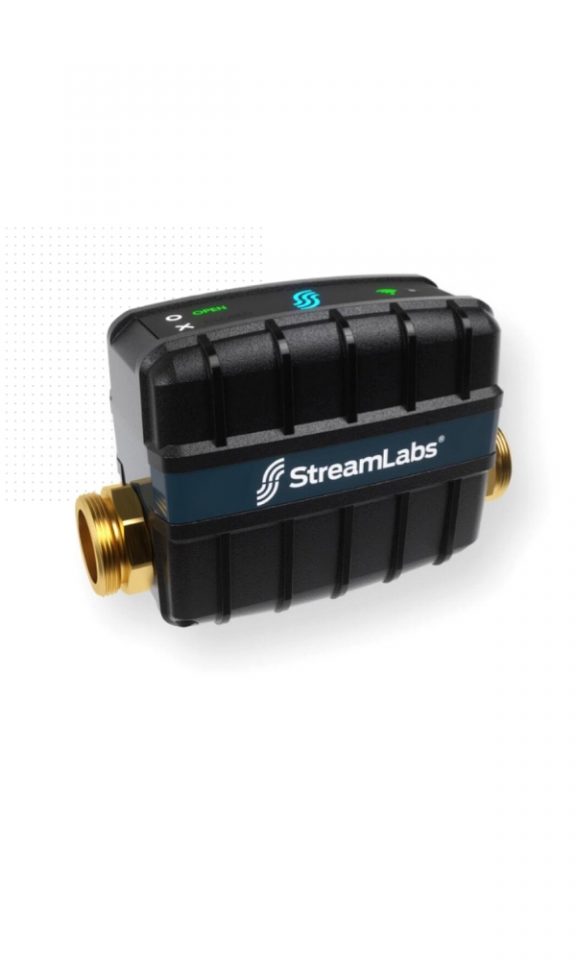 The StreamLabs® Control
Catch and control water issues. Anytime, anywhere. The StreamLabs® Control features patented ultrasonic technology for real-time water monitoring, smart leak detection, and automatic shut off to stop leaks in their tracks. Just one StreamLabs® Control will protect your entire home from costly water damage and provide you with complete control from anywhere through our free app. 100% water leak protection, always in all ways. With leak protection and automatic shut-off functionality, the StreamLabs Control is quick to alert you of any leaks.
The power is in your hands with automatic water shut off or manual.
StreamLabs Free iOS and Android App
Keep leaks on lockdown 24/7 with control from anywhere. Get alerts to your phone in real-time if a leak is detected and use the remote shut-off feature to stop leaks in their tracks. View live and historical water usage. Everything you need to control your home's water system in the palm of your hands.
With live flow data monitor all outlets in your water outlets in real time. The app provides you the control for manual and automatic remote shut off, and tells you when there's a drip leak in your house.
The StreamLabs app has you covered with humidity detection, water pressure information, and comparative data from past months.