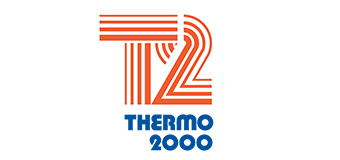 Thermo 2000 is a manufacturer of heating systems for domestic hot water and hydronic heating systems. It is recognized as a leader in research of innovative solutions in residential, commercial and institutional applications.
Founded in 1978 by Mr. Louis Cloutier, the company is located in Richmond, Quebec (Canada). Its growth has been constant due mainly to the number of innovative products it has brought into the market. In 2003 the company brought together its various production units into one new and ultra-modern facility which will allow the company to reach its expansion goals in the future.
The success of Thermo 2000 over the years has been built on its efficient and dedicated personnel that continually strive to surpass the expectations of our clients. Thermo 2000 is able to guarantee its customers reliable heating comfort that is worry-free as well as energy savings that are unsurpassed.